Let's build an original attachment program for your business
How do you improve your original construction machinery? You mount original buckets and attachments to the front of it.
While some see attachments, we see essentials
You not only have customers. Men and women all over the world don't just buy your construction machines. They buy into the idea of your brand. They feel attached to you.
To keep your customers loyal, you must offer them a complete brand experience. This includes providing original custom-made buckets and attachments with your name on them. We can help you do the latter – and according to our OEM customers, we are pretty good at it.
Which buckets and attachments would you like to market?
Doing business with us should be easy. That is why we offer you an original bucket program – with all the variations your customers ask for. You can also have other attachments, like quick couplers, forks and blades.
The best equipment is built on commitment 
Living up to your expectations and brand quality is a major task. Fortunately, we have a proven track record.
As one of the leading European manufacturers of attachments to the construction equipment industry, we are in it for the long run. No short-termism here. Because building and perfecting an original attachment program takes a great deal of commitment, trust, forward-thinking and good old solidity.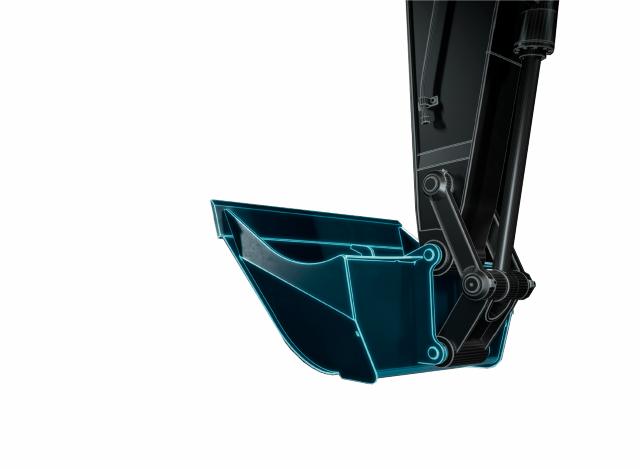 5 reasons OEMs work with us
Highly flexible production down to one-piece flow offers you ultimate freedom
An original attachment program with a wide range of product variations to meet local demands
AAA credit rating to offer you optimum security
Reliable and fast delivery time enables you to meet the demands of eager customers
Premium product quality – we use reinforced steel such as Hardox – to ensure durable and long-lasting performance matching your brand
Some customers prefer us to be a part of the development of their attachment program to ensure design for manufacturing and supply chain efficiency. Others need a manufacturer to bring their drawings to life. Whatever your needs, we're ready to help your business stay out in front.
Our process to meet your goals
Every customer is different. However, the process from idea to ready-to-market attachment program is more or less the same. To give you a better understanding of what to expect, we have created a simple 3-step process.
Step 1 – Identification of needs
How can we help you? Understanding your business needs is the foundation of a successful partnership. During these first meetings, our skilled people will ask you several questions. For example, we need to know whether you are looking for a standard, predefined attachment program or a customized solution.
In general, these meetings are about getting to know each other. We can meet each other online, at your office or here at Sjørring. If you choose the latter, you can look forward to a guided tour of our state-of-the-art manufacturing facilities.

Step 2 – Cooperation framework
In step 1, you loaded us with information. Now, it's time to crunch it. In collaboration with you, we construct your best possible attachment program focusing on important aspects, such as product specs, prizing, stocking, delivery terms and method of manufacturing. We compile all this information in an easy-to-understand document.
Step 3 – Accept and accelerate
We start manufacturing original attachment products for you. To ensure the optimum product quality, we perform quality control, evaluate manufacturing performance and seek ways to improve and optimize the manufacturing of your attachment products.
In short, we do all the work in step 3. That's what you pay us for. And speaking of work: your dedicated point of contact is always ready to answer your questions and help when needed.
How original attachments benefit OEMs
Improve your brand experience by putting your logo on the original custom-made buckets and attachments
Increase product quality thanks to a meticulous eye for detail. Everything is improved, adapted and controlled to meet your needs – from the hard-wearing ground-engaging parts and tools to kinematics, breakout force, capacity, materials retention and operator vision
Strengthen your competitiveness with an original attachment program that meets, and perhaps even exceeds, your customers' expectations
Achieve long-term customer satisfaction due to the many great benefits for operators and contractors. Keep scrolling to explore the benefits
Why machine operators and contractors prefer original buckets and attachments
Improve and ensure high-quality performance and uptime thanks to the dedicated focus on meeting specific needs. This offers many benefits. For example is it possible to minimize fuel consumption and increase the bucket load capacity with weight-optimized buckets
Increase comfort, maneuverability, and operations economics as the original attachment products are customized to the machine
Prolong the service life of your construction machinery because the custom-made attachments provide less wear and tear on the machine
Enjoy the full brand experience by fitting original custom-made attachments to the front of your favorite construction machinery
We trust the quality that we deliver – and you are more than welcome to test it before engaging with us.
Steel the
show with our
manufacturing
facilities
18,000
square metres production facilities home to experienced specialists and modern technology.
14,000
tons of steel are used annually in our production.
10
welding robots able to handle products from 200 kg and up.
Boost your installation rate
Our ambition is to help you market an original attachment program that professionals know, prefer and buy. In addition to manufacturing best-in-class attachments, we offer a wide range of things to boost your installation rate:
We offer to visit distributors and end-users together with you to help them understand the benefits of custom-made original attachments. Additionally, we make sure they get the right bucket for the job
We offer a configurator that helps your distributors customize a bucket to meet the specific needs of machine and application
We offer you relevant sales and marketing materials to help market your custom-made original attachments
We offer to educate your distributors to fully understand how original attachments offer a bucket of benefits to them and their customers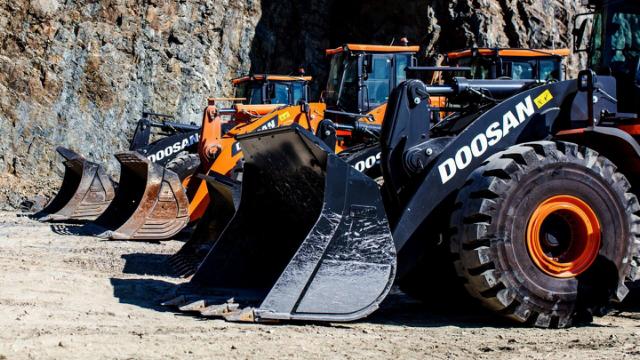 We carefully adapt your buckets to the size, design and geographical requirements of any given excavator or wheel loader. This way, your original bucket program is optimized in every field to maximize productivity.
Would you like to work with us?
We are ready to assist you in any way we can, whether you have a question about our process or want to learn more about what we can offer.