Excavator buckets
Digging bucket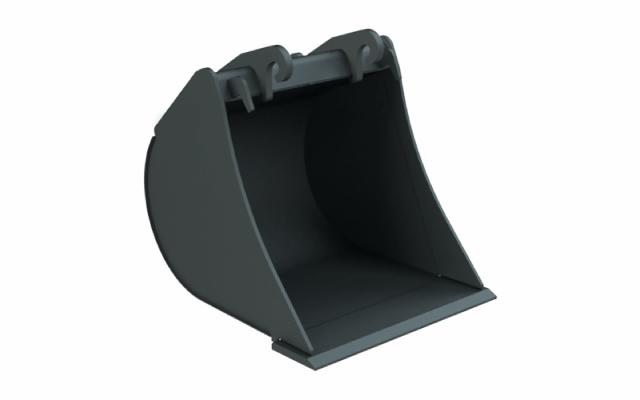 The fundation for your excavation program
The digging bucket (also called an excavator GP bucket) is a fundamental attachment for an excavator.
It's a versatile attachment that can handle a wide range of excavation tasks, as it allows the machine to efficiently excavate and move various types of materials during construction, landscaping, or any other earthmoving projects.
The digging bucket is a type of attachment specifically designed for excavation and earthmoving tasks. It's one of the most common buckets attached to the end of the excavator's arm.
Depending on the job, the digging bucket can be equipped with either teeth or a cutting edge, which aid in digging into the ground and loosening the material.
We manufacture digging buckets for excavators up to 55 tons.
For digging in harsher applications such as mixed dirt, clay, and rock, additional wear plates must be added. The heavy duty (HD) version of the digging bucket can be fitted with teeth, side cutters, and shrouds that enhance the protection of the bucket shell, increasing the life of the bucket. The heavy duty bucket is also known as the rock bucket for excavators.
We have your back – so you can be in front
If you believe we are the manufacturer you're looking for, don't hesitate to contact us.
We are ready to assist you in any way we can, whether you have a question about our process or want to learn more about what we can offer.