Stock, warehousing, and logistics
From Denmark to the rest of the world
On-site logistics hub
We may be situated way out West in one of the windiest parts of Denmark, but we certainly know how to reach every corner of the world.
We've extensive experience in handling order processes and have a superior logistics setup at our own on-site logistics hub. Every day, we ship buckets, attachments, and other welded components to various destinations from Brazil and the USA to France, Germany, Australia, and so on.
Getting to you quickly
Whatever you need to make your business run smoothly – you've got it.
Within 24 hours of receiving your order, you will receive an order confirmation. The order will then be handed over to our engineering or technical department for further processing and maturing your product for manufacturing.
We understand that time is of the essence for your business, and we strive to minimize lead times as much as possible.
For first-time orders, we can dispatch within 5 working weeks.
For re-orders of identical products, we can dispatch in just 3 working weeks.
Additionally, if you have frequent re-orders of the same bucket or other attachment, we can manufacture stock in advance and store it in our warehouse.
Stock items can be dispatched within 2 working days.
Managing transportation details for a strong supply chain
Need us to oversee things?
We're more than happy to manage and arrange the transportation details and overall logistics regarding your order, ensuring it reaches its destination safely. This helps keep your supply chain management strong.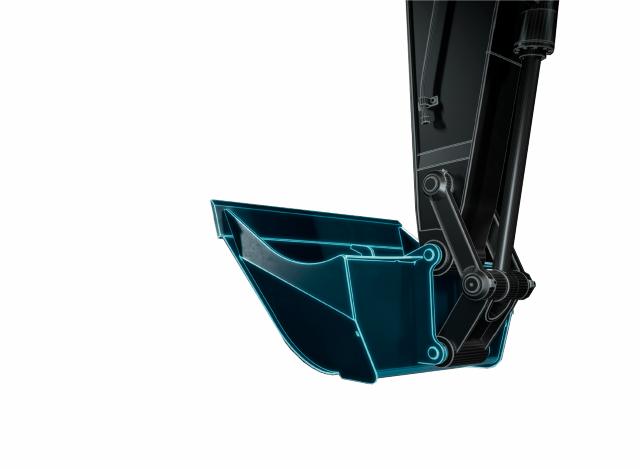 3 main reasons to partner with us
Flexibility
We can manufacture a wide range of product types and variants to meet the specific needs of machines and applications. And we can ship directly to your customer.
Quality
We offer premium product quality – we use reinforced steel from internationally recognized steel manufacturers and comply with high international welding standards in the industry – to ensure durable performance.
Reliability
We are a robust and secure partner within your supply chain. This is the result of dedication, a comprehensive logistics setup and a long-lasting partnership with SSAB – one of the leading suppliers of high-strength steels.
Would you like to work with us?
We are ready to assist you in any way we can, whether you have a question about our process or want to learn more about what we can offer.