Flexible and efficient manufacturing
Production facilities to bring your business out in front
Reliable and versatile production

Since our founding in 1946, we have continuously pursued optimization and expansion. Even to this day, we continue to develop and implement new flexible manufacturing areas that ensure high quality, efficiency, and accuracy.
If you're looking for a reliable and flexible production setup, you've come to the right place.
Scroll down and check out our manufacturing facilities.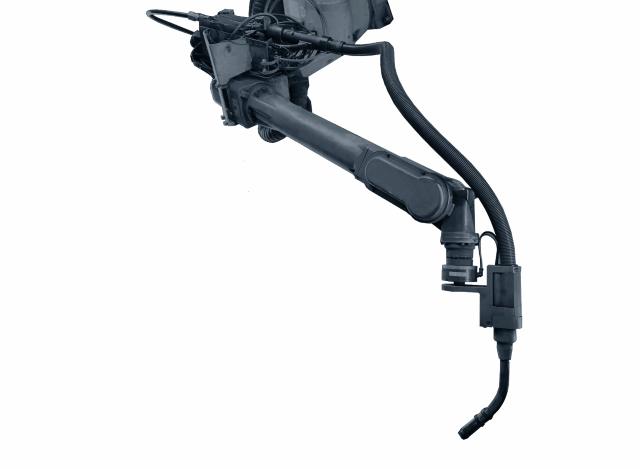 Manufacturing it all in-house
We utilize our 18,000 m² of production facilities to handle almost every single process in-house. To keep your production costs down and ensure consistent quality, we develop our own unique and adaptable production processes and tools.
This approach ensures that the quality of the final product meets – or maybe even exceeds – your expectations.
Just as you strive to be on top of your business, we aim to have full control over the entire production process from start to finish. We value precision, efficiency, and reliability, and we've complete trust in our setup so that you can too.
Let's cut to the chase
Regardless of the thickness of a steel plate, we have the CNC cutting setup to meet your requirements. Cutting through 0,5 mm to 300 mm steel plates, our steel cutting setup consists of:
Laser cutting machine - Fibermak G-Force Momentum Gen-5 Fiber Laser
Plasma cutting machine - Esab Suprarex SXE-P 5500
Flame cutting machine - Esab CNC Gas Profile Cutting Machine
Bend it like a pro
The steel plates that pass through our facilities are thick and tough, but we're equipped to handle and bend this hard material as you please. With no less than three different bending machines, we can create the exact curves you desire, whether it's for a bucket, another type of attachment, or a unique steel component.
Your bending wishes are our command. To supplement our two existing machines, we recently invested in one of the most heavy-duty steel bending machines available on the market:
EHT VarioPress 400
Ursviken Optima
ERMAKSAN Speed-Bend Pro 6100 – bending with 1,000 metric tons
Welding and processing
Don't have the necessary welding setup yourself? Weld, don't worry, we've got you covered. By partnering with us, you gain access to a large team of trained and experienced welders who utilize our specially developed tools to ensure precision in each welded product, eliminating the need for costly rework.
In addition, your business can benefit from our fleet of 10 welding robots from reputable brands such as Valk Welding and IGM Welding Robots. These robots work in conjunction with our manual welding team.
So, what difference do they make? Our robots are capable of handling products from 200 kg and up, maintaining consistent uptime, keeping costs down, and repeat the exact product variation again and again and again.
Our robots can handle products from 200 kg and up as well as keeping a consistent uptime, costs down and repeat the exact product variation again and again and again.
True grit
Extreme roughness and durability are key quality factors of the products that we manufacture at Sjørring.
After the welding process is completed, the entire surface of a product undergoes a meticulous cleaning and microscopic modification through blasting with our steel grit blasting machine.
The blasting process uses irregular steel grit or steel abrasives to prepare the surface for paint as well as hardening the steel itself. This guarantees a high level of roughness and durability, preparing the product for subsequent painting and coating according to your specifications.
CNC technology machining equipment
Precision is essential when it comes to attachments or welded components, as they must fit construction machinery perfectly. We have heavy-duty CNC machining equipment that ensures our level of precision and accuracy sets us apart.
In recent years, we've made significant investments in upgrading our setup with several new CNC boring and milling machines. These machines can handle a wider range of products - both vertically, horizontally, and diagonally. This investment aligns with our ambition to stay out in front.
Our CNC setup consists of:
Doosan MYNX 6500 II milling machine
FPT VERUS 250/360 milling machine
Doosan PUMA 3100 lathe turning machine
FPT SIRIO-M CNC boring machine
Extreme roughness and durability are key quality factors of the products that we manufacture at Sjørring
We have your back – so you can be in front
If you believe we are the manufacturer you're looking for, don't hesitate to contact us.
We are ready to assist you in any way we can, whether you have a question about our process or want to learn more about what we can offer.