Sustainability
Environmental impact, social responsibility, human rights and corruption are at the core of our sustainability work. Here, you can learn about our ESG goals, our work with UN's Sustainable Development Goals, our certifications, and our Code of Conduct.
Our ESG goals
As part of Terratech Group AB, our main goal is to create and maintain a sustainable business practice and a sustainable product.
To accomplish this, Terratech Group has conducted an extensive assesment, and based on this, our focus on sustainability boils down to three areas.
Net zero emissions
We believe that reducing emissions is the only path towards a sustainable future. That's why Terratech has joined SBTI (Science Based Targets Initiative) with the goal to reduce our emissions to zero by 2040.
Zero accidents
Our goal is to ensure that there are no accidents associated with the use of the products we manufacture, as well as no accidents during the manufacturing process itself.
Responsible business
Our aim is to foster a company culture that our employees can take pride in. We strive to provide equal opportunities and an environment conducive to innovation and development. We are committed to upholding human rights. Simply put, we want to run a fair business.
A bucket of certifications
To improve our processes and quality, we are certified according to leading, global standards – because it's no small task to manufacture attachments for heavy construction equipment.
Net zero emissions
We develop and manufacture attachments and welded components for construction machinery worldwide and acknowledge that our production processes and raw material use have an environmental footprint.
As a part of Terratech Group, we have committed to achieving net zero emissions by 2040, with this defined target: "Terratech Group AB commits to reduce scope 1 and scope 2 GHG (Green House Gas) emissions by 46% by 2030 from a 2019 base year and to measure and reduce its scope 3 emissions. Terratech Group AB commits to reduce scope 1+2+3 emissions by 90% by 2037 from a 2019 base year."
To achieve this goal and become completely CO2 neutral by 2040, we must take several steps. Here are some examples of initiatives we are undertaking on our path to net zero emissions:
We are looking into the possibilities of changing to district heating with renewable energy sources to reduce emissions from natural gas heating.
We have reduced the temperature in offices and production by 2 degrees Celsius and lowered the heating flow temperature from 75 to 60 degrees Celsius.
We have taken steps to minimize our consumption of electricity and natural gas, such as installing LED lights and optimizing a ventilation unit with liquid-coupled batteries to ensure 70% heating usage.
We separate our water into wastewater that is transported to a water treatment plant for purification, while other clean water, like rainwater, is directly returned to nature.
Zero accidents
We, as part of the Terratech Group AB, strive to ensure that there are no accidents related to the use of our manufactured products and no accidents during their manufacturing process.
We aim to create a safe and stimulating work environment for our co-workers and always comply with current legislation to do so.
Here are some examples of initiatives we are undertaking on our path to zero accidents:
We have installed blue indicator lights on all forklifts to increase awareness of approaching forklifts to prevent collisions.
We have installed extra outlet exhaust in one of our factory halls to improve air quality.
We have installed fences around our logistics center to ensure safe operations with trucks.
In 2023, we will introduce new and more systematic safety check procedures, ISO-certified hearing protection, perform bi-annual health screening for night shifts, as well as repaint the safety marks on the production floor to improve awareness of safe walking areas and avoid collisions with forklifts.
We constantly monitor safety rounds, incidents, and accidents to develop preventive actions and increase safety for our co-workers.
Responsible business
We aim to be - and believe we are - a responsible business when it comes to reducing our emissions and making our manufactured products safe for use as well as when being manufactured.
We also want to be a business with a company culture that our employees can be proud of. We want to offer equal opportunities. We want to offer an environment where innovation and development thrive. We want to contribute to safegaurding human rights. Simply put, we want to run a fair business.
Here are some examples of what we do to be a responsible business:
Our culture is based on our core values: flexibility, quality, and reliability. These values permeate everything we do, from customer relations to manufacturing processes, leadership, and teamwork.
We encourage and appreciate diversity, and our organization consists of co-workers from many different backgrounds, nationalities, and age groups.
We regularly follow up on and review our work environment to detect areas for improvement.
We cooperate with schools and universities to contribute to improved education, offering trainee positions in our production facilities.
We have and follow instructions and work procedures for different operational areas, such as supply management, that specify our requirements for our suppliers.
Our work with human rights and corruption in our supply chain is based on our Code of Conduct, where we define standards for our own and our suppliers' business operations. We follow the International Labour Organization's (ILO) regulations around Forced Labour and Freedom of Movement, Child Labour, Discrimination, Health and Safety, Payments, Labour Contracts, Freedom of Association, Leave and Work hours, and Corruption.
Our contribution to
The UN Sustainable Development Goals
We - and the rest of Terratech Group AB - believe that working with the UN Sustainable Development Goals can ensure a succesful and long-term transition to a more sustainable future.
We put our CSR efforts into three SDG goals to generate as much positive change as possible within these goals. Our choice of goals is based on an extensive assesment by Terratech Group.
Moving forward with our sustainability work, we will regularly revise where to focus our efforts.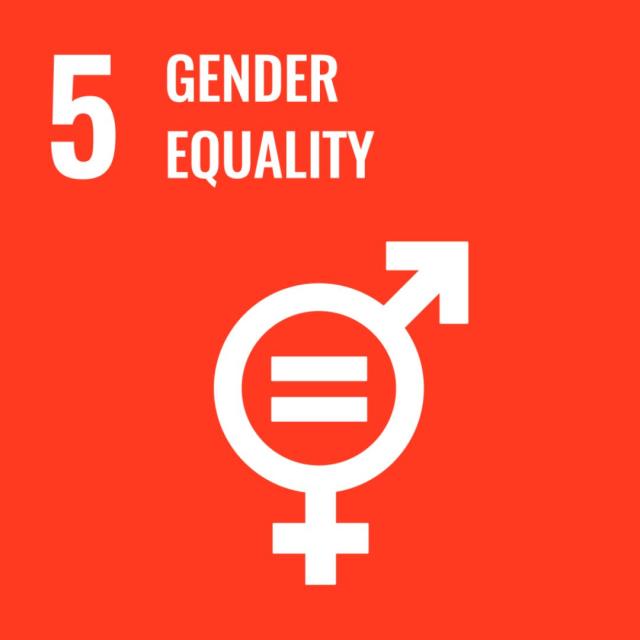 Gender Equality
We aim to create gender equality and to end discrimination against women.
We aim to create equal opportunities for women in leadership positions.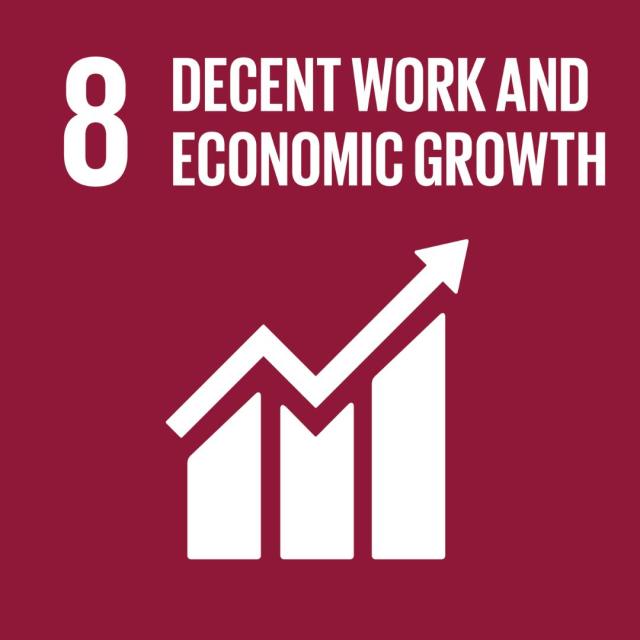 Decent work and economic growth
We aim to create decent work with equal, full, and productive employment.
We aim to promote innovative, inclusive, and sustainable economic growth as well as to take actions against forced labor and instead promote safe and secure working environments.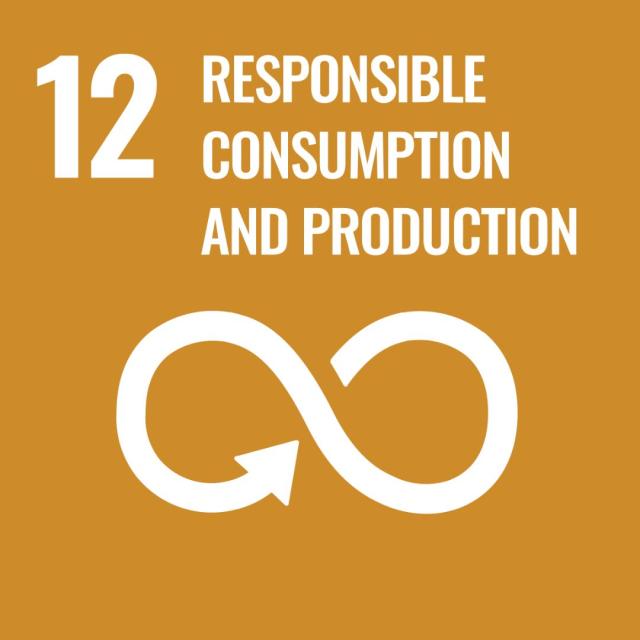 Responsible consumption and production
We aim to be a responsible and sustainable business regarding consumption and production.
We aim to achieve environmentally sound management for sustainability practice including, but not limited to, reducing waste, chemical, and air and water pollution.
Sustainability report 2022
Do you want to know all the details of Terratech's sustainability work? Then dig into the full sustainability report 2022.